Are you are writing a song but can't seem to bring it to the next level? Do you need feedback on lyrics, melody, chords, or song structure? Maybe you just need help getting started - getting the "creative juices flowing"? As a songwriter with over 20 years experience and a dozen released albums, I will coach you through a tailor-made process that will help you find the expression you are looking for.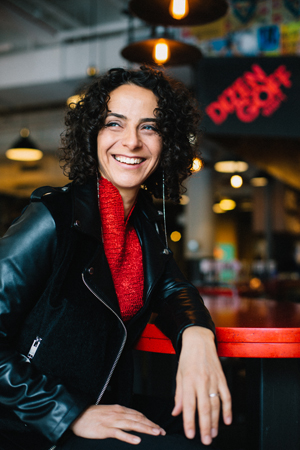 Hi, I'm Elisabeth Lohninger
A vocalist and songwriter for many years, I have been fortunate to tour the world with my music. As a jazz vocalist I have released 12 albums under my name, many of them containing original songs of mine. I have also written and co-written songs for TV shows such as "One Life to Live", "The Young and the Restless", and the movie "F%&k". Film scoring credits include the short films "No Verbal Response" as well as "I´m Thursdays" for which I won the Wasserman Award for Film Scoring.
Songwriting has been an important part of my artistic life since I wrote my first song at the age of 12. I am excited to help you bring your song to life. Songs have the capacity to express who we are as human beings. They often allow us to be in touch with our emotions, and they are a vital part of the most important moments of our lives.
There is nothing more satisfying and mortifying than to perform an original song for the very first time, even if it´s at home, singing it to your spouse, or your mom. I would love to help you get to the place where you feel comfortable doing just that.
Please visit my artist website at www.elisabethlohninger.com or my Youtube Channel to listen to some of my work. I'm looking forward to discussing how I can help with your songwriting!